Developer Evangelist
About the Job
We are an early-stage AI Infrastructure company backed by Sequoia, Antler, and Blume, and currently building a serverless inference offering for ML teams & building our early core team.
We are looking for a passionate Developer Marketing Manager to build and engage the community of users. Through events, content, and outreach, the role will be focused on growing the adoption and successful usage of inferless, along with analyzing results to optimize the customer experience. We're looking for a passionate, data-driven marketer who knows how to create high-impact messaging and manage user success. The ideal candidate will be a self-motivated, creative thinker who is motivated about the future of generative AI and GPU democratisation.
Job Responsibilities
Develop and execute a marketing plan to increase awareness and adoption of Inferless business products
Brainstorm innovative ways to further our brand with key partnerships, viral content, client features, and more
Manage email marketing campaigns including lifecycle marketing emails, newsletters, surveys, etc.
Create informative and engaging content for developers as well as enterprise customers, including tutorials, examples, articles, and API documentation
Organize and conduct events such as webinars, online conferences, developer meetups, hackathons, etc. to raise awareness among AI enthusiasts
Develop social media editorial plan and community management strategy targeting developers across platforms like Reddit, Hacker News, Discord, Slack, etc.
Analyze metrics and insights to optimize the developer experience, increase the quality of customer relationships and communications
Work with founders closely to define the success of the role and strategy.
Skills & Experience
4-6+ years of experience as a Developer Marketing Manager, Developer Advocate, or similar developer-focused role
Strong understanding of B2B technology developer ecosystems, social platforms where developers interact, and ways to build software developer communities
Demonstrated passion for working with the latest technologies and are fascinated by AI/ML
Has shown creativity in past roles and can generate clever ideas that are good at attracting attention.
Excellent written and verbal communication skills with the ability to create tutorials, API documentation, newsletters, etc. for technical and non-technical audiences
Experience managing events like online conferences, webinars or developer meetups
Knowledge of marketing automation, CRM, and messaging tools
Technical background with ability to discuss AI or machine learning concepts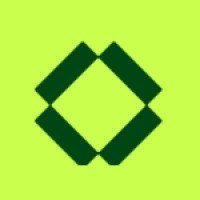 Blazing fast way to host your