ML/Developer Advocate
About the Job
Clarifai is a leading, full-lifecycle deep learning AI platform for computer vision, natural language processing, and audio recognition. We help organizations transform unstructured images, video, text, and audio data into structured data at a significantly faster and more accurate rate than humans would be able to do on their own. Founded in 2013 by Matt Zeiler, Ph.D. Clarifai has been a market leader in AI since winning the top five places in image classification at the 2013 ImageNet Challenge. Clarifai continues to grow with employees remotely based throughout the United States, Estonia, Canada, Argentina & India.
We have raised $100M in funding to date, with $60M coming from our most recent Series C, and are backed by industry leaders like Menlo Ventures, Union Square Ventures, Lux Capital, New Enterprise Associates, LDV Capital, Corazon Capital, Google Ventures, NVIDIA, Qualcomm and Osage.
Clarifai is proud to be an equal opportunity workplace dedicated to pursuing, hiring, and retaining a diverse workforce.
Your Impact:
As an ML/Developer Advocate, you'll increase Clarifai's global reach within the fast-paced AI community, shape our social media strategy and execution for each of our social channels, participate in online/offline events, and create highly engaging technical content to help our audience get educated about the latest trends in AI. In doing this you will expose the Clarifai brand to a broader community while building your own personal brand.
Job Responsibilities
Represent Clarifai in the AI community and help strengthen a welcoming and supportive environment
Create engaging and educational content (e.g., videos, code samples, articles, blog posts, etc.)
Define and execute an engaging social media strategy for core channels including YouTube, Twitter & LinkedIn, and more.
Develop, manage, curate, and post content across all social media channels, writing copy "on brand" for key product and feature launches, and technical events.
Create and deliver technical workshops for data scientists and developers to build/operate machine learning models with Clarifai.
Develop and implement an influencer strategy to creatively and proactively engage the AI community, including influencers and advocates
Track, analyze, and present insights from organic and paid social media KPIs; Identify and interpret social media trends and opportunities.
Create and uphold a high standard of developer experience for our products and drive feedback to the product teams
Be the internal champion for the interest of our developers and open-source contributors
Skills & Experience
1-3 years of experience as a developer advocate with a relevant content portfolio across social media channels
Bachelor's degree in Computer Science, a similar technical field, or equivalent practical experience.
3-5 years of experience in software engineering or development, with good coding experience in Python, Javascript. Streamlit experience is highly desirable. 
Advanced knowledge of the ML lifecycle from data preparation, model training, and evaluation, to model operationalization.
You immerse yourself in the developer and machine learning world and are passionate about helping them succeed
Excellent public speaking and presentation skills.
Great to Have:
You stay on top of the latest generative AI technologies and are excited to build content around them
Passionate about opens source development and interested in contributing to Clarifai's open-source projects
Demonstrated ability to develop and execute social media and advertising strategies
Experience working with cross-functional teams (product management, marketing, engineering, customer success, etc). 
An entrepreneurial mindset that emphasizes scrappiness, experimentation, and creativity - done is better than perfect
Strong understanding of current practices in digital marketing, social media, and advertising. 
Practical experience with content creation tools (e.g. Figma, Final Cut, Runway ML, Canva, etc.)
Experience performing audience research and developing relevant target groups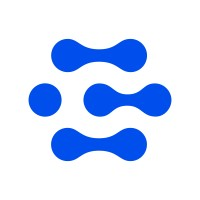 Clarifai is a leading deep learning AI platform for computer vision, natural language processing and data labeling