Developer Relations Engineer
About the Job
It's not everyday that you consider starting a new career challenge.
We're RingCentral, a global leader in cloud-based communications and collaboration software. We are fundamentally changing the nature of human interaction—giving people the freedom to connect powerfully and personally from anywhere, at any time, on any device.
We're a $2 billion company that's growing at 20+% annually and we're expanding our Solutions Engineering Team to make sure we stay ahead of the competition.
We're currently looking for Developer Relations Engineer, Bengaluru.
Job Responsibilities
Write, release, and manage open-source Software Development Kits (SDKs), demo apps, tools, samples, blog posts, technical guides, or videos. Contribute to and manage open-source projects on Github and drive open standards.
Manage and participate in developer discussion forums, troubleshoot, and address the concerns raised in these forums, and educate external developers / partners on best practices for effective integration of RingCentral APIs and products.
Create and maintain internal and external documentation for technologies and tools used within RingCentral.
Work closely with Engineering, Product and Support teams to ensure the quality, discoverability, and accuracy of the content you create and develop and to increase the adoption, product usage, and community advocacy.
Skills & Experience
Bachelor's degree in Computer Science or equivalent practical experience.
2+ years of experience as a software engineer or equivalent technical experience • Experience working with JavaScript, Node.js, Java /C#/ Python, and/or web technologies (i.e be language agnostic).
Experience in a technical consulting or customer facing capacity Preferred Qualifications
Atleast 2+ years of experience in Javascript and JavaScript Frameworks andatleast one backend language.
Experience contributing to github and open-source communities.
Experience working with third party developer tools, including technical documentation, APIs, SDKs, and client libraries, and producing/organizing technical and process documentation with a logical flow.
Experience working in highly collaborative, cross-functional environments
Experience participating developer communities and ecosystems, conferences, blogs, hackathons.
Experience with REST APIs and developer platforms.
Ability to work with 3rd party developers and solve deep technical problems
Experience communicating technical concepts to non-technical audiences with ease.
Job Benefits
RingCentral offers all the work/life benefits you could ever want, (and none of the micromanagement.)
Mediclaim Benefits
Paid Holidays
Casual/Sick Leave
Privilege Leave
CaRing Days
Bereavement Leave
Maternity Leave
Paternity Leave
Wellness Coaching
Employee Referral Bonus
Professional Development Allowances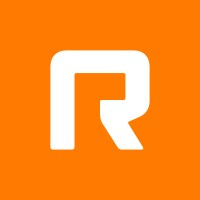 A leading provider of global enterprise cloud communications, video meetings, collaboration, and contact center