Developer/Community Advocate
About the Job
We are the company behind the popular open-source, high performance columnar OLAP database management system for real-time analytics. ClickHouse works 100-1000x faster than traditional approaches. By offering a true column-based DBMS, it allows for systems to generate reports from petabytes of raw data with sub-second latencies. With an amazing community already adopting our open-source technology, we are now embracing our journey in delivering Cloud first solutions to delight our customers. 
With top adopters such as Uber, Cisco, and eBay - not only do our products work at lightning speed, so do we. 
We are an open and collaborative company. Our colleagues are curious, engaged and excited about what they do. If you want to work in an environment where you can learn, grow, be an agent of change and have your voice heard - then please read on!
As a Developer Advocate, you will be the voice of our internal and external developer communities and will play a key role in building strong communication and engagement channels with our ever growing communities. You will create and deliver content and help drive awareness of our products and open source products. As one of our first hires on the team, there is lots of scope and potential impact in shaping how the function develops. 
Job Responsibilities
Support engineers in online communities such as Discord, Twitter and GitHub Discussions.
Coordinate and present at events such as technical talks, meet-ups, webinars, demos and training to technical and non-technical community members (online and in-person).
Present at relevant conferences, meet-ups and events (online and in-person).
Engage our communities, understand their challenges and help shape our product roadmap to address the needs of our users with the ClickHouse product teams.
Help increase adoption of new products and features by creating high-quality content such as videos, blog posts, podcasts, etc. targeted at engineers / users
Write code and create and maintain sample projects for demonstration and teaching purposes.
Work with our Marketing team to create and publish product-focused social media and newsletter content.
Help develop and report measurements of the activities and impact of the function towards company goals
Skills & Experience
You have experience in developer advocacy, developer evangelism or developer marketing and bring a true passion for building developer communities. 
You enjoy organizing and hosting events, both formal and informal, for community growth
Experience of writing or recording video content that is developer focused
Adept at communicating technically complicated topics simply and elegantly and Know how to share your vision and expertise with people from various backgrounds and disciplines. Deep empathy for developers learning a new technology. 
Technical background with active interest in software development. Experience and understanding of databases, data stores, data warehouses, and distributed systems would be ideal. 
Take initiative and are comfortable giving constructive feedback.
Happy to travel regularly
If this sounds interesting, we would love to hear from you! Please include whatever info you believe is relevant: resume, GitHub profile, code samples, blog posts and writing samples, links to personal projects, etc.
Job Benefits
Flexible work environment - ClickHouse is a distributed company offering both office based and remote work options (your choice!). We do not check when you log in or out. You are the owner of your calendar because work-life balance is important to us.
Employer contributions towards your healthcare. 
Equity - Any new team member who joins our company is eligible to receive stock options.
Our competitive time-off policy complies with all local country laws at a minimum of given time off + all paid bank holidays.
Home office setup allowance for our remote employees.
Apply
Your application has been successfully submitted.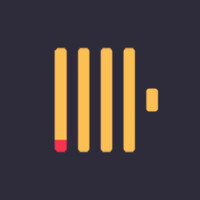 ClickHouse is an open-source, column-oriented OLAP database management system