Developer Advocate III
About the Job
We are hiring an Chile-based Developer Advocate to join our small but mighty remote Advocacy and Community team. We're particularly interested in candidates with a strong interest in automation (ideally with Rundeck or similar tools). Do you love developing best practices and sharing your insights with a technical audience? We're looking for a great communicator with a strong technical background to help our community improve and understand how best to automate their operations workflow.  
Expect to spend the majority of your time creating useful content for a technical audience, participating in technical communities, and serving as a subject matter expert for your peers.  
Job Responsibilities
Write, speak about, and help invent the future of the PagerDuty Operations Cloud, with a focus on the developer audience and process automation. 
Create and deliver content about topics relevant to the PagerDuty developer audience that drive community engagement.
Represent PagerDuty at developer conferences by presenting relevant technical talks.
Respond to questions, engage with community members, and generally participate in the Rundeck OSS community, the PagerDuty community, as well as other technical communities (e.g. Mastodon, Twitter, StackOverflow). 
Create and manage relationships with software developers who are interested in using and extending PagerDuty APIs.
Build sample apps, extensions, and integrations with both PagerDuty APIs and Rundeck. 
Improve the developer experience of using PagerDuty by creating or curating tools to support popular languages (Java, Go, Python, Node, C#, etc.)
Define open source practices for PagerDuty, including creating standards around open source project maintainership.
Host and run events (hackathons, workshops, etc) to encourage developers to build on top of PagerDuty's APIs. 
Support PagerDuty's developer portal, help manage documentation of the PagerDuty API and represent community developer interests back to Product and Engineering teams.
Skills & Experience
3+ years experience in software development or working closely with developer audiences (i.e., as a software architect or cloud solution architect)
Significant coding experience in 1-2 languages, high level of comfort writing code that leverages APIs
Prior track-record of presenting either written or speaking content to developer audiences (blog posts, conference talks, webinars, podcasts, etc)
A passion for learning new technologies and creatively applying them to community and customer use cases 
Active participation in existing open source or other technical communities
Superb verbal and written communication skills, particularly in English
Ability to thrive in a fast-moving and often ambiguous environment
Ability to travel (min 25%)
Preferred qualifications:
2+ years experience in a developer advocate or customer-facing engineering role
Strong experience working with RESTful APIs
Contributor or maintainer to open source projects
Experience managing a production application stack and being on-call
Experience with Terraform and Ansible
Familiar with workflow automation technologies & methods such as Business Process Management (BPM)
Not sure if you qualify? Apply anyway! We extend opportunities to a broad array of candidates, including those with diverse workplace experiences and backgrounds. Whether you're new to the corporate world, returning to work after a gap in employment, or simply looking to transition or take the next step in your career path, we are excited to connect with you.
Job Benefits
One way we ensure our employees are inspired to do their best is through a comprehensive total rewards approach that supports them and their loved ones. As a global organization, our programs are competitive with industry standards and aligned with local laws and regulations. 
PagerDuty is a global company focused on inclusion and employee well-being by building a culture that isn't location specific and gives equal opportunity to everyone—regardless of where you are working. 
As a Dutonian, you can expect competitive pay and benefits; structured learning, development, and advancement; immersion in our award-winning company culture; and exceptional colleagues. PagerDuty currently has offices in Atlanta, Lisbon, London, San Francisco, Sydney, Tokyo, and Toronto, with remote opportunities in those countries and Chile. We offer a hybrid, flexible workplace, while also providing ample opportunities for connection in-person and virtually with your fellow Dutonians.
Your package may include:
Competitive salary and company equity
Comprehensive benefits package from day one
Flexible work arrangements
ESPP (Employee Stock Purchase Program)
Retirement or pension plan
Paid parental leave - up to 22 weeks for pregnant parent, up to 12 weeks for non-pregnant parent (some countries have longer leave standards and we comply with local laws)
Generous paid vacation time
Paid holidays and sick leave
Paid volunteer time off - 20 hours per year
Bi-annual company-wide hack weeks
Mental wellness programs
Dutonian Wellness Days & Midyear Wellness Week - scheduled company-wide paid days off in addition to PTO and scheduled holidays
HibernationDuty - a week each year when everyone at PagerDuty, with the exception of a small, coverage crew, is asked to take a much needed break to truly disconnect and recharge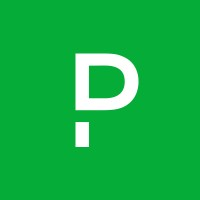 In an always-on world, teams trust PagerDuty to help them deliver a perfect digital experience to their customers, every time