Product Marketing Manager
About the Job
Location: In-person in New York or Remote (continental US timezones only)
Knock is hiring a product marketer to help bring Knock to engineering and product teams everywhere.
Knock is seeking our first Product Marketing Manager to join our growing team. You will take Product Marketing from 0-1 and beyond. In this role, you will work closely with the leadership, marketing, sales and engineering teams to help drive our go-to-market strategy, positioning, and sales enablement for Knock.
You will tell the story of Knock for new users, finding ways to effectively communicate value to engineering and product teams.
You will report directly to our Marketing Lead and have the autonomy to run experiments and make decisions. You'll own key metrics for the business and report on them weekly.
Job Responsibilities
Drive key activities for major product launches and ensure cross-team dependencies are met before launch. You'll be the tactical operator for our product launch activities (campaigns, emails, asset creation, content, etc)
Own the marketing site copy and identify opportunities to improve our product positioning and messaging
Own parts of our self-serve user journey, working cross-functionally to make sure our users hit the "a-ha" moment in Knock
Build out persona docs, develop an understanding of each Buyer's Journey and train our GTM teams on it
Help develop and roll out new sales plays and strategies, build relevant pitch decks and ensure that our sellers understand the market
Create customer case studies and testimonials alongside our content team
Own customer, market and competitive intelligence, building battle cards and reports that educate the team
Skills & Experience
3-5+ years running product marketing for a B2B/PLG, developer-oriented tool
You are technical. You can take complex ideas and turn them into digestible, simple copy for a technical and product-minded audience. You're able to review a technical product, see the pain point it solves for developers, and articulate that value in a compelling way
You have excellent taste in product marketing. You're constantly looking at other companies' launches, email campaigns, and marketing sites to see who's pushing forward the definition of great product marketing
You know how to run a great product launch. You're curious about exploring what makes a product release *great* and what channels and content we can use to accomplish that goal
You are an owner. You're excited about the responsibility of owning product marketing at a high-growth developer tool
You are a fast learner who loves to get things done. You always ask yourself what can be done to make progress towards a goal today
You are an excellent writer. You believe in the power of great writing to clarify your own thinking and to communicate ideas to others
You would love to join an early-stage team where you can play a meaningful part in shaping the company, product, and culture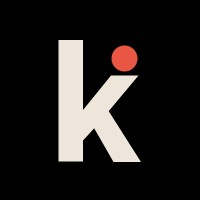 Notifications infrastructure for developers