Product Marketing Manager - Security
About the Job
Open Source has become the norm in enterprise and SAAS applications. Canonical has delivered secure open source to millions of users and enterprises. We're looking for a Product Marketing Manager who will be responsible for developing marketing strategy and go to market plans at a global level for our security and compliance portfolio.. This is a hands-on, multi-disciplinary and dynamic position, requiring close collaboration with the product and engineering teams, content team, sales teams, as well as other marketing functions… all in support of Canonical's growth.
The ideal candidate is passionate about technology, technology marketing and the use of technology in marketing. They prefer to work in an environment that emphasises ownership of campaigns, collaboration, learning, curiosity and a drive to always improve oneself / the team / the organisation. They love to problem solve, get hands on, experiment, measure and use automation to make daily life easier.
Skills & Experience
We value:
Experience in a product marketing function for enterprise IT products (SaaS experience preferred)
Passion for the cybersecurity industry and cybersecurity marketing
The discipline and creativity to build successful go-to-market strategies
Personal engagement with users and customers
Excellent verbal and written communication skills: strong content marketer
Excellent academic results, with Bachelor's or equivalent in Business, Marketing, or STEM
Commitment to continuous learning, feedback and improvement
Engagement with the latest marketing and martech practices
We expect members of the Canonical marketing team to be excellent communicators who are at ease working with a complex mix of engineers, product managers, sales representatives and executives. They should also be able to translate complex value propositions into simple messages and awareness journeys.
Read more about the marketing team.
Job Benefits
An opportunity to work on an iconic IT product portfolio
Influence in the open source and DevSecOps community
An inclusive work environment
Learning and development
Annual compensation review
Recognition rewards
Annual leave
Priority Pass for travel
Canonical is a growing international software company that works with the open-source community to deliver Ubuntu, the world's best free software platform. Our services help businesses worldwide reduce costs, improve efficiency and enhance security with Ubuntu.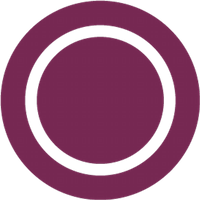 Enterprise open source, secured and delivered by the publisher of Ubuntu