Technical Writer
About the Job
Thentia is a fast-growing, venture capital-backed software as a service (SaaS) company that is emerging as a world leader in government technology with a platform that is transforming and modernizing how regulatory organizations are conducting business.
As a company of builders, thinkers, and owners, Thentia gives employees the opportunity to create amazing solutions, showcase their talents, and benefit from our shared success as we scale up in the U.S., Canadian, and global markets.
Internally, our culture fosters collaboration, inclusivity, intellectual curiosity, and professional development.  We lead by our values of customer focus, integrity, accountability, adaptability, achievement, purpose, teamwork, and authoritativeness. 
The Technical Writer at Thentia Cloud is not just a documenter, but a crucial bridge between the technical and non-technical worlds.
This role entails a deep understanding of our product offerings and the ability to distill complex technical information into clear, concise, and user-friendly content. Collaboration is at the heart of this role. You will work in tandem with product managers to gain a profound understanding of product evolution and its roadmap. Regular interactions with technical teams will provide the granularity of product functionality, while liaising with other departments, such as sales and customer support, will give insights into user needs and feedback. Your documentation will enhance user comprehension and directly contribute to product adoption and success. 
Job Responsibilities
Simplification of Complex Concepts: Interpret intricate product requirements and translate them into clear, concise, and user-friendly documentation. 
Configuration Documentation: Develop comprehensive guides and manuals for product setup, configuration, and maintenance, ensuring users can maximize the benefits of our products. 
UX Writing Contribution Collaborate closely with the UX/UI team to craft intuitive in-product messages, tooltips, and other user-facing content, enhancing the overall user experience. 
Documentation Strategy Development and Execution: Innovate and improve documentation strategies to ensure optimal user comprehension and engagement. Stay informed about the latest best practices in technical writing and documentation. 
Cross-team Collaboration: Forge strong relationships with product managers, developers, and quality assurance teams to ensure that documentation is accurate, timely, and reflective of the functionality and features of the product. Additionally, interface with sales, marketing, and customer support teams for holistic content creation. 
Continuous Improvement: Review and update existing documentation to reflect product updates, changes, and user feedback. 
Skills & Experience
3+ years of technical writing experience, preferably in a SaaS company. 
Strong ability to break down and explain complex concepts in an easily digestible manner. 
Demonstrated experience in writing configuration documentation for software or technology products. 
Proficiency in using documentation tools and platforms. 
Familiarity with UX writing and a keen eye for enhancing user experience through written content. 
Understanding of the latest documentation strategies and techniques. 
Excellent verbal and written communication skills. 
Ability to work collaboratively in a dynamic, fast-paced environment. 
Bachelor's degree in English, Communication or related field
Job Benefits
Competitive pay  
Health Insurance coverage (programs vary for each country)  
Pension plan (as applicable to the country)  
Flexible paid-time-off, including statutory holidays, vacation, wellbeing days, and volunteer days  
Parental Leave  
Year-end bonus potential (for eligible roles)  
Professional development & training, including Udemy Business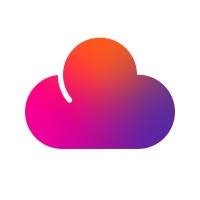 An industry-leading govtech platform built for regulators, by regulators