Developer Advocate
About the Job
We're looking for the founding member of our new Developer Relations team to help educate, inspire, and support the developers building exceptional product notification experiences on top of Knock.
This is a crucial team for us to build at Knock and, as such, a crucial first hire. We know the continued success of our product lies in making sure that the developers who adopt our product are successful in doing so. Your success in this role will be our success as a company.
As the first hire of this new team, you'll work closely with us to define the role of developer relations at Knock and work with us to scale the team.
Last thing: you can be a great fit even if you don't perfectly match what's described below. We know there's a lot we don't know and haven't thought of yet, and we're looking for teammates that can tell us what those things are. If that's you, don't hesitate to apply and tell us about yourself!
Job Responsibilities
You'll be exploring the edges of what can be done with the Knock product, creating content to teach others about how to power incredible notification experiences for their customers
You'll create demos and example applications that help our current and potential customers understand how to use Knock
You contribute across our documentation, open source SDKs and libraries, and our product to smooth out the developer experience and relentlessly shave any rough edges
You'll help create a tight feedback loop with the developers using our product "in anger" each day, helping to shape the product that we're building in the process
You'll be the face of Knock, engaging with our developer community where they exist today and creating new spaces for them in the future
You'll attend conferences, speak at events, and help us run meetups to engage with our community
Skills & Experience
You have 2+ years of experience creating full-stack web applications using Typescript, React, and Next.js
You're a ferocious learner who loves to explore new libraries, technologies, or frameworks. You're not afraid to stay on the bleeding edge of technology and have a penchant for keeping up to date with the latest developments
You have some prior experience creating content for developers that you can reference
You're an excellent communicator, both orally and in writing. A strong grasp of the English language is essential for this role
You love to explain complex topics in simple ways and have a passion for teaching others
You're a fast learner that can get things done in a fast-paced environment with shifting priorities
You always ask yourself what can be done to make progress toward a goal today
You'd love to join an early-stage team where you can play a meaningful part in shaping the company, product, and culture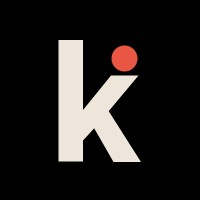 Notifications infrastructure for developers