Developer Relations Engineer
About the Job
You'll be our first developer relations hire. You'll have full ownership over our documentation, sample code, and blog.
You will have a major role in building a culture centered around customer empathy, and will be working closely with the founders.
You'll also interact with our customers on a daily basis, gather feedback, and have significant input on new product and company direction.
What it will be like
Your work will have an actual impact on our customers. You get to build the foundations of the company and product.
No bureaucracy - You'll own and drive every initiative you work on from start to finish.
Massive growth opportunities. And not just on the technical side. Anything you want to learn about the business we'll teach you.
Work with a world-class engineering team tackling interesting technical challenges like operating a large Kubernetes cluster with several thousand CPUs, recording Zoom calls at scale, analyzing dynamic media at near-real time performance.
Job Responsibilities
Respond to customers in our shared Slack channels, and debug technical problems they face, contributing fixes when necessary.
Provide feedback to the product team around improving developer experience
Develop sample code, documentation, and demos to showcase our products and technologies.
Lead initiatives aimed at improving developer experience, such as improving documentation and building SDKs
Collaborate with developers to write deeply technical blog posts as well as with the go-to-market team to write content promoting the product
Skills & Experience
Deep customer empathy, including the desire to speak with customers, solve their problems, and contribute to product decisions
Strong ability to communicate complex technical topics in a simple and understandable way
3+ years of software development experience
Bonus points:
Previously founded a startup. Extra bonus for a dev-tools startup.
Developer relations experience at an API company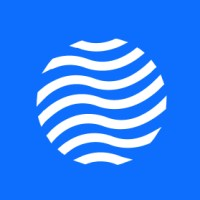 Recall.ai provides a single API to access real-time meeting data from Zoom, Google Meet, Microsoft Teams and more