Developer Advocate
About the Job
Tunnel is reimagining localhost for modern web development.
At Tunnel, we're transforming a developer's localhost into a collaborative preview environment equipped with tools that engage cross-functional team members and power developer productivity.
We're backed by Neo, Alumni Ventures, and a wonderful group of angel investors.
In May, we joined the second cohort of the Neo Accelerator, and raised additional funding from some of the best operators in tech.
We're looking for our first Developer Advocate to engage and grow our developer community and optimize our developer experience.
Job Responsibilities
Develop and execute a developer relations strategy around outreach, community engagement, and developer success
Engage with online communities in Discord and other forums to build Tunnel's user base
Represent Tunnel at hackathons and conferences
Write documentation, tutorials, blogs, create videos, or other content to educate the community
Work closely with the product team to directly feed developer needs into the feature roadmap.
Skills & Experience
Have 2+ years of web development experience
Have strong understanding of major web development frameworks, such as React, Next.js, etc.
Have experience growing and maintaining developer communities on Discord, Slack, or Reddit
Write and post content on Twitter, Reddit, Youtube, Twitch, LinkedIn, Medium, Substack, etc.
Job Benefits
Competitive Salary - We will stretch to get the right talent on board
Equity Ownership - At Clerk, we believe in shared success. That's why we offer a stock option plan so that everyone can benefit from the growth and prosperity of the company.
Health Coverage - We care about your well-being. That's why we offer top-tier health insurance to ensure that your health needs are fully met.
Work Gear - Set up your ideal workspace with the gear of your choice. At Tunnel, we want to ensure you have everything you need to perform at your best (and we're also keyboard nerds)
Flexible Vacation Policy – We believe in work-life balance and trust you to take the time you need. Although we recommend 25 days per year, our vacation policy is unlimited. This is in addition to observing national holidays specific to your country of residence.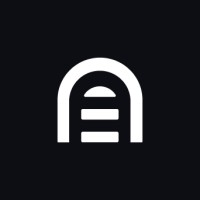 Tunnel is a hub for sharing local applications across software teams